Cleaning of heat exchangers (CIP)
---
Remove scale and biological deposits using the CIP (clean-in-place) procedure.
---
Both the pipe work and heat exchangers have a crucial role in various operational processes. It is therefore extremely important on your yacht or vessel to keep these systems in good condition.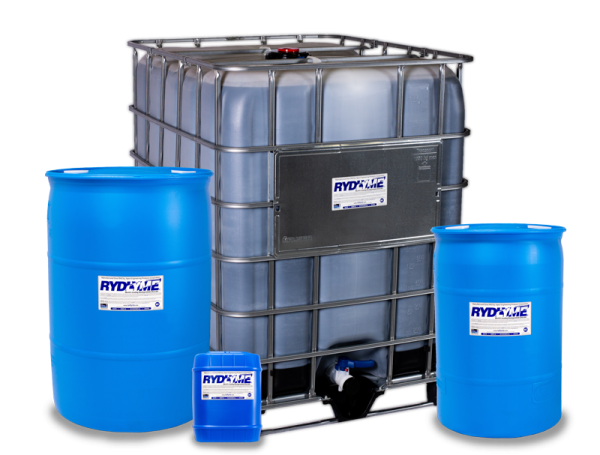 RYDLYME Marine is specifically formulated for use in marine applications, such as descaling marine engines, condensers, heat exchangers, and other marine equipment. It is a non-toxic and biodegradable solution that is safe for use in saltwater environments, making it an ideal choice for cleaning marine equipment that is prone to scale buildup.
---
Clean in place (CIP)
Marinevac supplies flushing systems and cleaning agents for the chemical cleaning of various types of marine installations.
Very little disassembly is required for a chemical cleaning, which significantly reduces downtime. In many cases it is possible to clean pipe work and heat exchangers using the CIP (clean-in-place) procedure. In this technique, a flushing pump is used to circulate a chemical cleaning agent through the pipe work and the heat exchanger. A CIP (clean-in-place) solution is a very simple and effective technique, especially when used with a preventive cleaning and maintenance program in place.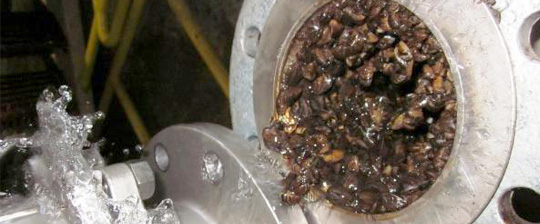 Heat exchangers
Heat exchangers play a critical role in marine applications, serving as a vital component in the cooling systems of engines, generators, and other machinery. Over time, however, these units can become clogged with mineral deposits, rust, and other contaminants that can impede their performance and cause damage to the underlying equipment.
Descaling a heat exchanger is the process of removing these deposits and restoring the unit to its original efficiency. In this blog post, we'll provide an overview of descaling techniques and offer some tips on how to keep your marine equipment running smoothly.
The reason for this treatment
CIP flushing provides a solution to the problem of bio-fouling in sea chests, heat exchangers and seawater pipework.
The process of marine organism growth on the marine pipe is not too complicated. Starting their life as larva, these drift in the water eventually reaching the intake suction head and the pipe. In general, the larva will prefer to sit on the beginning of the pipe where there is still some light, but some species of sea growth can exist in almost no light at all. The larva doesn't endanger the operation of the plant; however, once it finds a suitable spot, it attaches to the pipe surface, starts to build its calcium carbonate shell, and then undergoes metamorphosis into a juvenile barnacle, mollusc or other sea growth.
Once attached, more will join nearby, eventually building a colony, when this happens the internal pipe diameter reduces and restricts flow rate, which in turn reduces the efficiency of the cooling process. Over time, this build up in the tubes and passages of a heat exchanger, reduces its efficiency and can begin to cause a range of performance problems. These issues can include increased fuel consumption, reduced power output, and overheating, all of which can ultimately lead to costly breakdowns and repairs.
Descaling a heat exchanger and associated pipework removes these barnacles, mussels and other sea growth as well as mineral deposits, rust, and contaminants from the unit's internal components. Which can improve the heat exchanger's transfer efficiency, reducing the risk of overheating and extend its lifespan.
RYDLYME Marine can be used on all types of vessels, this revolutionary, biodegradeable descaler can help you save money by removing unwanted marine deposits on heat exchangers, engine cooling systems, condensers and much more!