Flood Prevention Automatic Water Shutoff System is an excess flow, safety shut-off valve which controls the maximum continuous flow of water through it.
This function is to measure the number of gallons of water that passes through and then automatically shut off if the quantity exceeds the pre-set value - until you reset it.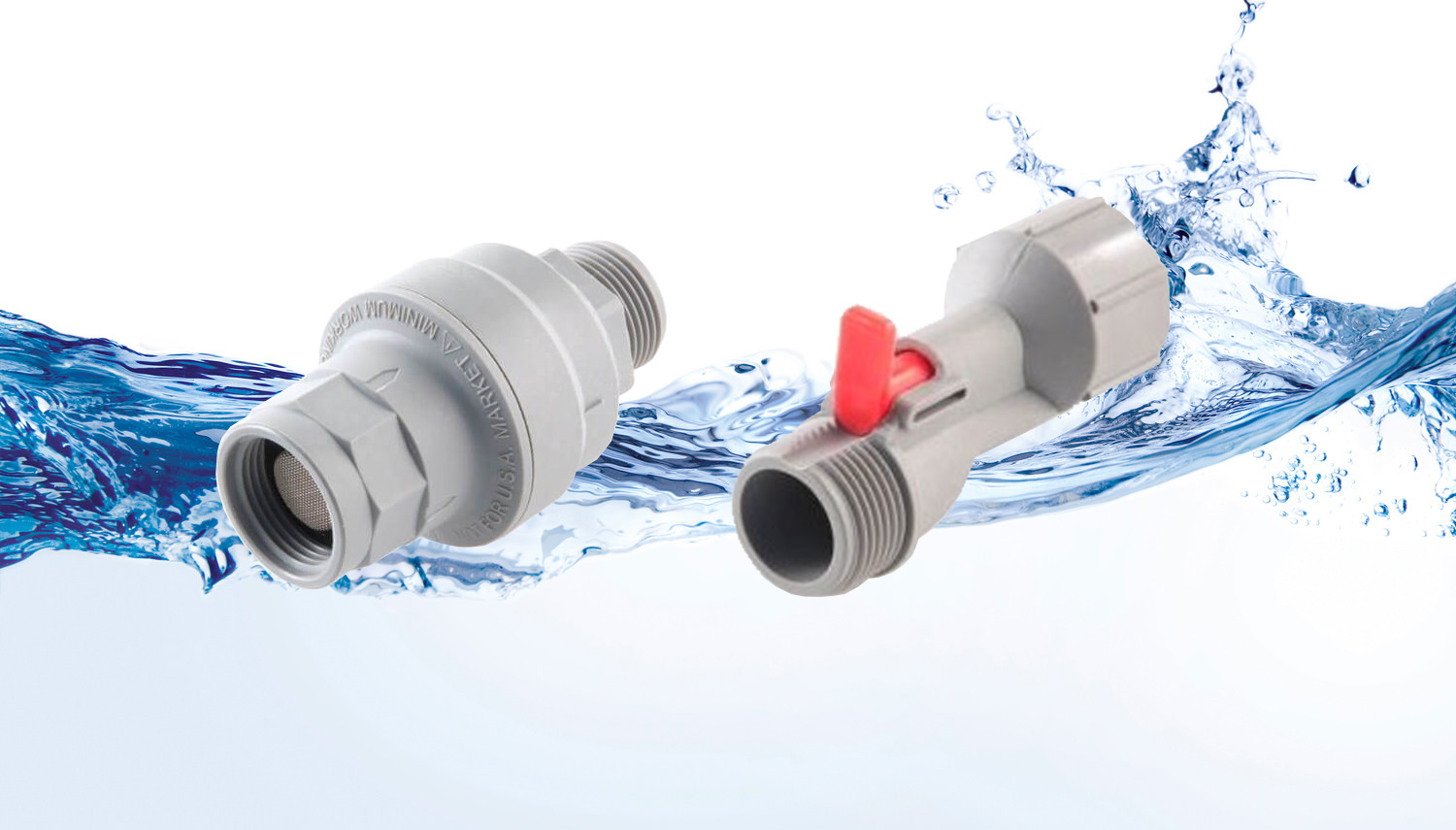 If the water flow volume during a continuous run does not exceed the set value before it stops normally, Water Block automatically resets to zero and starts a new measurement cycle when the flow begins again.
---
For example: Water Block is installed into the water line feeding a vacuum toilet which normally uses less than a gallon per cycle.
If the appliance operates normally, it fills the bowl and shuts off and Water Block resets to zero till the next operating cycle.
However, if the appliance malfunctions or the water line ruptures, and the water continues running, Water Block will shut off when the usage reaches 1 gallon and will stay off until someone resets the valve.